What are the best marine conservation volunteer programmes?
The ocean is the life source of our planet. It provides the oxygen we breath. It regulates our climate and weather patterns. It provides food, medicine, transportation and recreation. Without the ocean, we simply wouldn't exist!
Although the oceans provide numerous benefits to our planet, currently they are under threat. Plastic pollution, overfishing and climate change are compromising the health of our oceans. As these threats are so diverse and complex, it can be hard to know how you can combat these issues. However, we've partnered with marine conservation programmes around the world so you can become an integral part of protecting our oceans. Here are the best Marine Conservation Volunteer Programmes:
Read on below to discover how you can make a difference.
Support Coral Reefs in Thailand
Want to get PADI certified and save the ocean at the same time? Travel to the Andaman Sea and join our Marine Conservation Programme in Thailand on the beautiful beaches of Ao Nang!
In your first week as a marine conservation volunteer in Thailand, you'll learn how to scuba dive and obtain your PADI Open Water Diver certificate. After you get your certificate, you'll be involved in marine surveys and coral propagation activities that promote the health of our oceans. Coral propagation is a cost effective way to breed corals and restore reefs, but more importantly, it helps alleviate the demand placed on reefs to preserve endangered species.
Out of the water, you'll participate in beach clean-ups along the coastline, as litter and rubbish can be extremely harmful to marine wildlife. You'll raise awareness about the importance of protecting our oceans in the local community and plant mangroves along the coastline. Mangroves protect coasts from erosion and absorb a large amount of carbon from the atmosphere. This Marine Conservation Programme is a great way to get your hands dirty. It's also a start towards better health for our oceans.
Learn more about our Marine Conservation Projects in Thailand:
Preserve Sharks in Fiji
Sharks are crucial to the health of our marine environment. If you're interested in shark conservation volunteer work, this is the project for you! In Fiji, you'll work alongside the WWF and Project AWARE to feed, identify, and tag sharks.
"It was insane that our first experience as newly certified divers would be shared with more than 30 bull sharks. I was amazed with all the work done through the shark dive. The team were amazing and made sure everyone felt safe and secure throughout the dive. I am itching to go back and experience it all again." -Nina, Shark Conservation High School Special in Fiji
If you're an adventurer at heart with a passion for the environment, this marine conservation program will expose you to cutting edge shark research. Our marine conservation project in Fiji is exceptionally important as it could help keep sharks off the critically endangered species list. After you receive your PADI Open Water certification, you'll help staff collect data from survey dives, shark tagging and Baited Remote Underwater Videos (BRUVs). Moreover, you'll help reduce the number of sharks killed by humans each year through raising awareness of the importance of sharks to the ecosystem.
Learn more about our Marine Conservation Projects in Fiji:
Protect Sea Turtles in Mexico
Where can you live on the beach and help save the ocean by protecting sea turtles? Mexico it is!
On this project, you'll help protect sea turtles by identifying and relocating turtle nests to a protected area. This ensures the survival of the nests and once the eggs have hatched, you can release the hatchlings and watch them waddle towards freedom! You'll also take part in biodiversity studies to monitor the presence and condition of local wildlife. This is essential data from which conservation decisions can be made. Furthermore, you'll have the opportunity to work with crocodiles, aid in beach clean ups, and participate in environmental outreach and education programmes.
"Staying at the turtle camp was a once in a lifetime experience I will never forget! From waking up to the sound of the waves crashing on the beach every morning; to seeing the sun set over the ocean every evening, every second spent there was incredible." -Jennifer, Sea Turtle & Coastal Conservation in Mexico
Learn more about our Marine Conservation Projects in Mexico: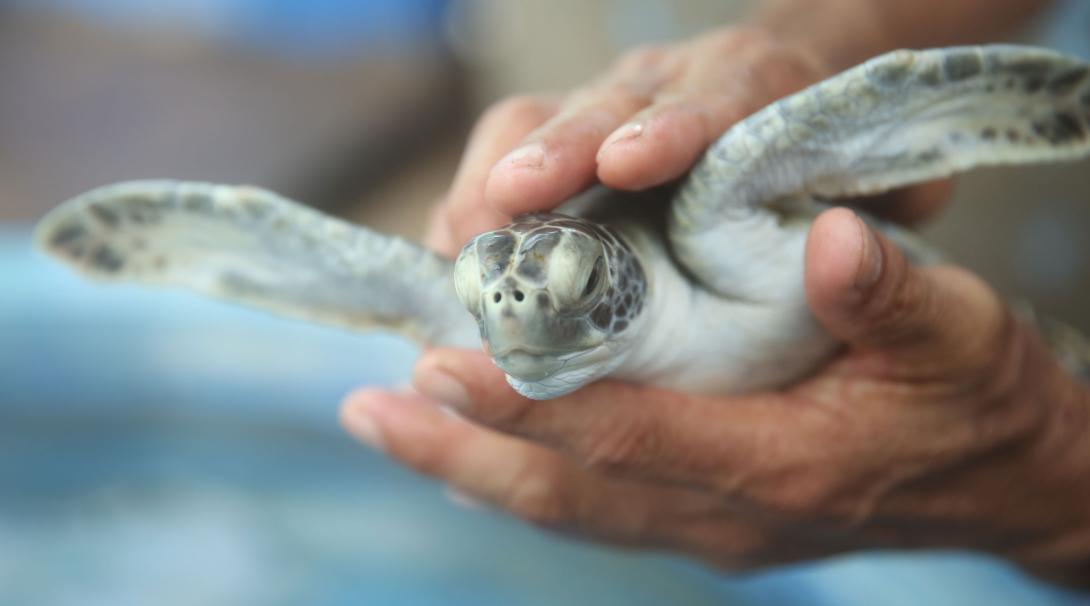 Save the Belize Barrier Reef
Dive into the crystal blue waters of the Caribbean Sea and become a coral reef conservation volunteer in Belize!
As a Belize conservation volunteer, you'll obtain your PADI Open Water Diver certification and complete survey dives to collect data on marine species and monitor water quality. The data obtained in these surveys is vital to saving our oceans, as it's passed on to the local government and used to inform conservation policies.
"My interest in marine conservation and specifically coral reefs started at a young age when I first started scuba diving. Since then, I have always been fascinated by the ocean and marine environment and wanted to protect it." -Stephanie, Diving and Marine Conservation in Belize
Along with pollution and warming waters, lionfish are also a major threat to our coral reefs, specifically in Belize. Lionfish are native to Asian oceans, and since very few predators eat lionfish, their populations spiral out of control and threaten other marine species. One of your tasks as a coral reef conservation volunteer is to spear and kill lionfish during dives. You'll teach the locals how to prepare and cook the lionfish and by doing so, help combat the growing lionfish issue in Belize and empower local communities.
You'll also raise awareness about marine conservation in Belize and talk to local communities about the importance of sustainable living. Education is essential in order ensure the success and sustainability of our Marine Conservation Programs.
Learn more about our Marine Conservation Projects in Belize:
Conserve Marine Iguanas and Sea Lions in the Galapagos
Channel your inner Charles Darwin and join one of our best marine conservation programmes for volunteers in the Galapagos Islands! We're the only organisation to have an official partnership with the Galapagos National Park so you'll get to experience Ecuador like no other volunteer.
This project will involve monitoring the Galapagos Petrel bird and participating in a marine iguana census. Marine iguanas are the world's only oceangoing lizards and play an important role in maintaining the balance of the delicate ocean ecosystem. Additionally, you'll assist in monitoring the local sea lion population. This is important work as it helps us keep track of the rich biodiversity of the island.
Furthermore, you'll protect the ocean by engaging in beach clean-ups to protect the vulnerable marine animal populations from unnecessary dangers and facilitate the restoration of natural habitats.
Learn more about our Conservation Projects in Ecuador: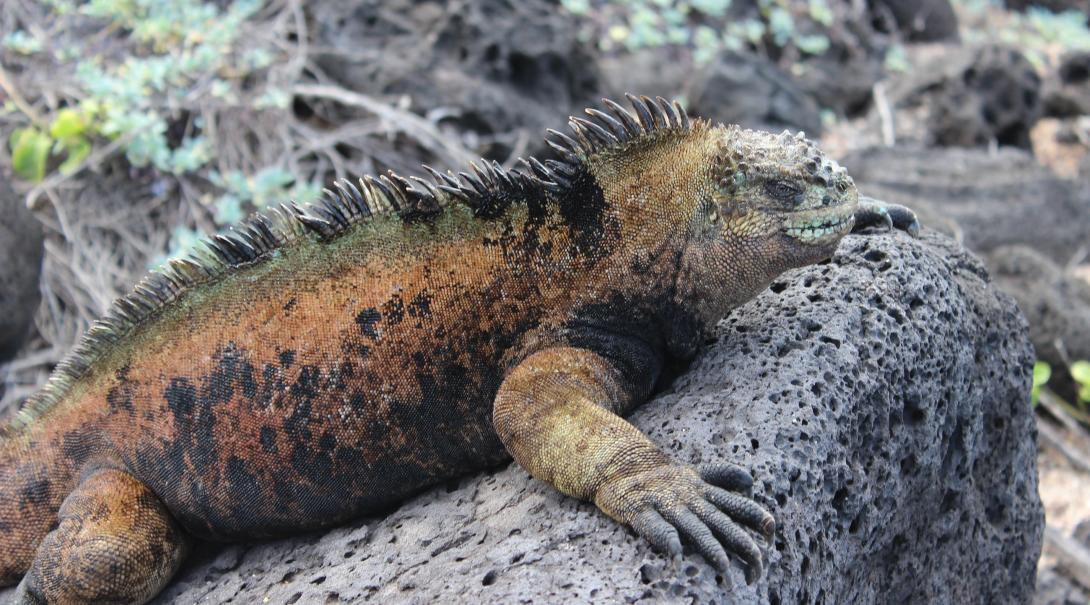 Want to know more about our Marine Conservation Projects?
Get in touch with our Projects Experts. They'll be happy to answer any questions you may have.
01273 007 230
Get in Touch