1-3 of 188 Projects
Volunteer with Children in Nepal
See this project
Price:

£1,175 for 2 weeks

Extra Weeks:

£180

Start Date:

Anytime

Minimum Duration:

2 weeks

Age:

16 or over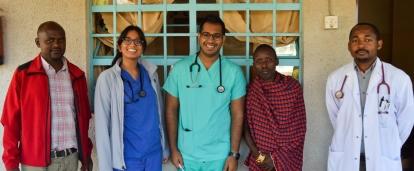 Medicine Internship in Tanzania
See this project
Price:

£1,600 for 2 weeks

Extra Weeks:

£230

Start Date:

Anytime

Minimum Duration:

2 weeks

Age:

16 or over
Giant Tortoise & Sea Lion Conservation in the Galapagos Islands
See this project
Price:

£1,645 for 1 week

Extra Weeks:

£280

Start Date:

Anytime

Minimum Duration:

1 week

Age:

16 or over
Load More
Can't find what you're looking for?
We have the expertise and staff on the ground to create a custom project for you, or simply help you find the best option.
Speak to one of our experts on:
01273 007 230
or
Get in Touch
to start planning your project
Projects Abroad offers a wide variety of different volunteer projects and internships in countries around the world. With so many options, you're sure to find a project you're passionate about.
Running different projects within each country means we can support many facets of the communities in which we work. It also means there will likely be a network of other volunteers in your chosen country with you. Although you may have varying backgrounds, you'll come together and bond over your shared passion for learning, growing, and helping others.
Here you can find all the different project options we offer. From, helping at medical outreaches to monitoring African wildlife, the kind of work you do is up to you.
If you can't choose just one, remember you can combine different projects to create your own bespoke trip!