Our Authentic Adventure trips offer the chance to immerse yourself in the rhythm, colour, and flavour of your chosen destination. You'll experience life as a local and achieve personal growth through experiential travel.
With us, you sign up for more than just a holiday. Our expert guides will teach you about the country's history, culture, and traditions. They'll take you to places many tourists never get to see. Expect to play an active role like cooking delicious meals with local families after choosing fresh ingredients from bustling markets.
And as the name suggests, expect adventure. Learn to dance with the Samburu tribe in Kenya; stay in a ger with a nomadic family in Mongolia's Gobi desert; relax in an Ayurveda spa in Sri Lanka; or dive into the turquoise waters in Fiji.
You can add on an Authentic Adventure to the start or end of your volunteer project or internship, or join it as a standalone trip.
What Authentic Adventures do we offer?
You can choose from several different culturally immersive holidays:
Our local guides will show you the hidden beauty of your travel destination. Envision yourself tracing the footsteps of ancient Bantu tribes, up towards the peak of Mount Kenya. Maybe you'll learn Swahili in Kenya or snorkel through the colourful coral reef in Thailand. Prepare to discover something new about yourself and the world.
From your first whiff of samlor korko, you'll learn of the culinary richness offered by Vietnam, Cambodia and South Africa. By exploring their cuisine traditions, you'll get a taste of the culture and form meaningful connections with local chefs, farmers and food vendors. You'll also explore the art, religion, and history of these beautiful countries.
Through meditation, yoga and traditional medicine, you'll gain a new perspective on human health in the spiritual country of Sri Lanka. When you're not working on inner peace, expect to cook local dishes, explore beautiful beaches, and care for the elderly. We believe that helping the world starts with healing yourself. Once you've achieved balance within, you're better equipped to make a positive impact on those around you.
Is an Authentic Adventure right for me?
You're always protected by our gold standards of safety, but our Authentic Adventures are for people willing to escape their comfort zone. You'll be fully immersed in an unfamiliar culture, learning a new way of living. Yet you'll do so in a safe, organised, and structured way.
This opportunity is for people looking to discover their potential. Along with a like-minded group of fellow explorers, you'll push each other to dig deeper and truly live in the shoes of someone from another culture. You'll become part of our global network of travellers. You'll build international connections, learn about people from around the world, and make lifelong friends.
Although you're guaranteed to snap some beautiful photos, these trips aren't for Instagram tourists. They're designed for people who believe travel should be meaningful. Our Authentic Adventures create an environment for learning through experiential travel. Your trip will leave an impact on you as a cultural explorer, as well as the people and places you visit.
If you're excited by the prospect of an experiential travel journey that will leave a lasting impact, then these trips are for you.
Anyone over the age of 18 can book an Authentic Adventure. They run during fixed dates, so have a browse and see which one works for you!
What will I gain from joining an Authentic Adventure?
Our teams on the ground are made up of experienced travellers and local guides. We'd like to use this wisdom and experience to give you a truly authentic and meaningful journey.
When the adventure ends, you'll have gained a unique perspective on a previously unfamiliar culture. You'll come away with new knowledge about the world and an international group of lifelong friends.
Our staff take the hassle out of travel so you can focus your time and energy on getting the most out of your experience as possible. The whole time, we'll be there to guide you and ensure that you're deeply immersed in the culture. We hope the memories you make will last a lifetime and motivate you to carry on learning and exploring.
It's time to get off the beaten track and culturally immerse yourself in an experience like no other!
Choose an Authentic Adventure
1-3 of 6 Projects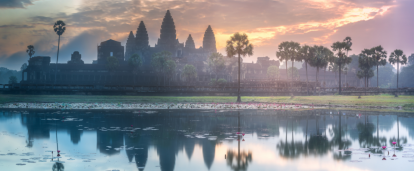 Take a Gap Semester Abroad in Asia
See this project
Price:

£4,495 for 10 weeks

Extra Weeks:

£545

Start Date:

Throughout the year

Minimum Duration:

10 weeks

Age:

17-24
Khmer Cultural Project in Cambodia for Volunteers over 50
See this project
Price:

£1,605 for 2 weeks

Extra Weeks:

£330

Start Date:

Throughout the year

Minimum Duration:

2 weeks

Age:

50 or over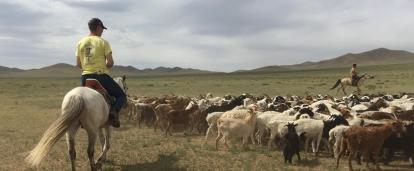 Live and Work with Nomads in Mongolia
See this project
Price:

£1,520 for 1 week

Extra Weeks:

£255

Start Date:

Anytime

Minimum Duration:

1 week

Age:

16 or over
Load More