Can't decide whether you want to study further or travel the world? With us, you can do both!
To make this possible, we created the Backpack University trip where you can earn your degree or qualification as you travel to some of the most vibrant places on earth. You can finally get out of the classroom and see the world. Find yourself travelling through Africa or Asia, or both! From South Africa and Tanzania to Vietnam and Cambodia.
What is Backpack University?
Backpack University is for students aged 17+ who are studying remotely or through an online course. Instead of studying your course at home; we provide accommodation and study spaces in multiple cities. You'll get to interact with new people from around the world and explore new places in your spare time. We'll take care of all the planning for your trip, so you can focus on your work and experiencing amazing new locations.
Our Backpack University dates run in tandem with the usual university semesters. September to December and January to May. The only difference is that you won't be stuck in a classroom or lecture hall! You'll live, travel and study alongside like minded individuals from around the world. Step off the beaten path and discover what you're capable of.
You can travel through Africa or South-East Asia over the following dates:
5 September to 18 December 2022
23 January 2022 to 7 May 2023
Both if you want to explore Africa AND South-East Asia
What are the benefits of backpacking and studying online?
If you want to combine online studies with world travel, then Backpack University is for you. Besides being able to travel and study at the same time, your Backpack University experience will also help you in many other ways. You'll:
Stand out to employers
Completing a Backpack University trip will undoubtedly make you stand out in the job market; for the right reasons! It shows that you:
Are willing to step out of your comfort zone
Have ambition
Have experience working with a team
Can work well with people from different cultures and backgrounds
Can adapt to new work environments
And much more!
Obtain new skills
You'll earn your online course qualification, but you'll also return home with a whole backpack of skills! While you're abroad, your environment will naturally stimulate you to try new things: new food, new languages, new activities. Perhaps white-water rafting, diving or kayaking will take your fancy. New experiences are around every corner!
In each destination you will get to join some of our volunteer projects. Gain hands-on experience and new skills!
Build an international network
During Backpack University, you'll be studying alongside like-minded individuals who will become friends for life. You'll be studying in professional co-working environments where entrepreneurs are hard at work. Many of the co-working spaces we use offer social spaces and recreation rooms as well as general workspaces. This is the perfect way to make new friends and networks. Share ideas and get to know local people or other travellers in these modern, safe and secure work environments.
Everyday will become an adventure as you explore and meet new people.
Study for cheaper than traditional university
Traditional university costs a substantial amount more than the Backpack University. Why wait? Swap your uninspiring lecture hall or classroom for white sand beaches in South Africa or Cambodia. Instead of paying rent for student accommodation, pay to move from one amazing location to another. Spend your weekends on safari in Africa or exploring temples in the jungle at Angkor Wat. Get out of the classroom and into the real world!
Where can I choose to travel while studying online?
1. Travel to Africa:

South Africa
Cape Town - 10 weeks
Backpack University students start their adventures in the 'Mother City' of South Africa, Cape Town.
Your first week will be a mixture of volunteer work and sightseeing. This will also include a weekend wine tour.
The remaining weeks will be spent at professional co-working spaces during the daytime, where you can work on your online course. You can explore the local area in your spare time and weekends. Join our monthly community outreach events and help make a positive impact.
If your course schedule allows, you can also join further volunteer work and social events for an additional fee.
The city is teeming with cultural and tourist experiences, both urban and natural. There's something for everyone! After your first week, you'll have an open schedule to work or explore independently. Take the cable car up Table Mountain and soak in panoramic views of the city or peer into history on a tour of UNESCO World Heritage Site, Robben Island. Hang out with penguins on white sand beaches and surf in crystal clear water.
Eat out at an array of restaurants serving global cuisines - inspired from the far-east and west. Indulge in the finest biltong and socialise with your fellow students over some of the best coffee around. Breathe in the fresh air rolling off Table Mountain and take a hike through the dense forest of the Skeleton Gorge.
Cape Town is calling, what are you waiting for?
Tanzania
Arusha – 5 weeks
Join the team in Tanzania! Arusha will be your home for the next five weeks.
Your first week in Tanzania will be a mixture of volunteer work and sightseeing. This will end with a weekend safari at Ngorongoro Crater - an area with the highest concentration of lions in Africa.
The remaining weeks will be spent at professional co-working spaces during the daytime, where you can work on your online course. You can explore the local area in your spare time and weekends.
If your course schedule allows, you can also join further volunteer work and social events for an additional fee.
Arusha is a well-connected city with excellent places to stay and eat. The temperate climate makes for lush, green surroundings at the base of Mt Meru.
The city is in close proximity to the world-renowned Mount Kilimanjaro, Ngorongoro Crater and Serengeti National Park, making it the perfect base for tourists from around the globe. You'll encounter people from all walks of life, from young Maasai to farmers looking for new opportunities in the big city. Your co-working area will be bustling with friendly students and entrepreneurs.
In your spare time, swing into the tranquil waters of the Kikuletwa Hotsprings or take a guided hike through the surrounding woodland savannah. You can also visit the cultural heritage centre in Arusha and learn about the rich treasures derived from African Culture.
2. Travel to South-East Asia:
Cambodia
Phnom Penh – 10 weeks
Start your Backpack adventure in Phnom Penh, the capital city and, by no surprise, the busiest city in the country!
Your first week in Cambodia will be a mixture of volunteer work and sightseeing. Our staff will take you to the Royal Palace, Killing Fields, local markets and various temples. This will end with a trip to Siem Reap and a tour of the world famous Angkor Wat.
You can study and explore independently over the remaining weeks. You will have access to a modern, social and professional co-working space. This will make it even easier to immerse yourself in the local culture and network with other students and remote workers. You'll also get to join our monthly community outreach events to help make a positive impact!
You can explore the local area in your spare time and weekends. Phnom Penh is within easy reach of jungles and tropical islands.
If your course schedule allows, you can also join further volunteer work and social events for an additional fee.
Cambodia is a tropical country full of awe-inspiring sights and rich with history. From tropical islands to dense jungle, the scenery is breathtaking. Learn about the mighty Khmer Empire that dominated the region, and taste the unique flavours of Cambodian cuisine. Do you dare to try locusts and tarantulas?
Phnom Penh is full of monuments, temples and museums to explore. Visit busy markets during the day and enjoy live music and exhibitions in the evening. The city has a lively cultural scene and busy night life. Despite the bustling atmosphere, Phnom Penh has many locations which offer refuge from hectic city life. Whenever you've had a long day of studying; de-stress by meditating with monks at a temple, have a relaxing massage or spa trip and take a dip in a rooftop swimming pool. You can take in the stunning golden architecture and sit beside the Mekong river watching boats drift past.
Vietnam
Hanoi – 5 weeks
Head north to Hanoi, your home for the next five weeks.
Your first week in Vietnam will be a mixture of volunteer work and sightseeing. Our staff will show you the main sights and sounds of Hanoi and familiarise you with local food, language and customs. This will end with a boat trip across HaLong Bay!
The remaining weeks will be spent at professional co-working spaces during the daytime, where you can work on your online course. You can explore the local area in your spare time and weekends.
If your course schedule allows, you can also join further volunteer work, community outreach and social events for an additional fee.
Despite its turbulent military past, Hanoi has the fastest growing economy in Vietnam. Its young population are extremely friendly, approachable and optimistic. When you aren't studying, you can venture out and discover what Hanoi and beyond has to offer.
Stroll around the stunning Hoan Kiem Lake, cross the Huc Bridge and discover the Ngoc Son Temple. Navigate the backstreet railroads and eat staple dishes like Pho - a warming flat noodle dish. Hanoi is the cultural capital of Vietnam and offers a range of exhibitions, shows and galleries. It is well known for having a cafe culture with world famous Vietnamese coffee.
What happens during my Backpack University experience?
Online Study
You'll take control of your own online study. Projects Abroad does not arrange or run these courses - we provide a co-working space for you to study. All you need to do is sign up for one of many remote study courses available online.
You then have the flexibility to work when and how you want. You'll have access to Backpack University Study Hubs and co-working facilities to ensure your reading, assignments and online exams are completed on time.
Group Travel
As a global travel group, you'll visit major landmarks and cultural sights of importance: Angkor Wat, Ha Long Bay and Ngorongoro Crater – to name a few. But you won't just be a surface level tourist. Our staff will guide you off the beaten path and help you discover places you've only ever dreamt about.
Volunteer
The Backpack University was founded by Projects Abroad, one of the world's largest volunteering and internship providers. This means that students will have access to different volunteer and intern opportunities whilst they are studying; a perfect opportunity to study, learn and travel.
Throughout the Backpack University journey, students will be given the opportunity to volunteer with a variety of Projects Abroad programmes. Part of your first week in each country will involve volunteer activities to help immerse you in the local culture and community. You may find yourself on our:
Whatever you interests are, we have a project for everyone.
You're welcome to volunteer or intern on a particular project for a longer duration of time. This will be an optional extra cost. For example, if you're studying a TEFL course while in Phnom Penh, you can gain hands-on training and experience with our Teaching in Cambodia project – assisting local teachers in disadvantaged communities. If you have an interest in economics, you could spend a few weeks on our Microfinance Internship in Tanzania - supporting female entrepreneurs.
Why should I study online?
Online study has improved exponentially throughout the past decade. The development of cutting edge technologies has enabled users to connect with international networks and lecturers across the world. The COVID pandemic has also caused a shift towards remote work and study.
You can finally have more freedom with where you live and study. Access your distance learning course online to have the opportunity to explore the world and live an adventure!
Who can I study with online?
You can study with any online education provider, however, the three largest providers include:
Even traditional universities are running and developing their own online study courses, including Oxford and Cambridge University.

International students can find a range of different online courses on Study Portals - any course can be studied alongside a Backpack University semester.
What can I study?
At Backpack University, you have total control over the courses you study. It's essential that this course is online and can be completed anywhere with an internet connection. Notable courses include:
Foundation Degree
Undergraduate Degree (BSc, BA and BFA)
Master's Degree
Degree Top-up
A-levels
Short Courses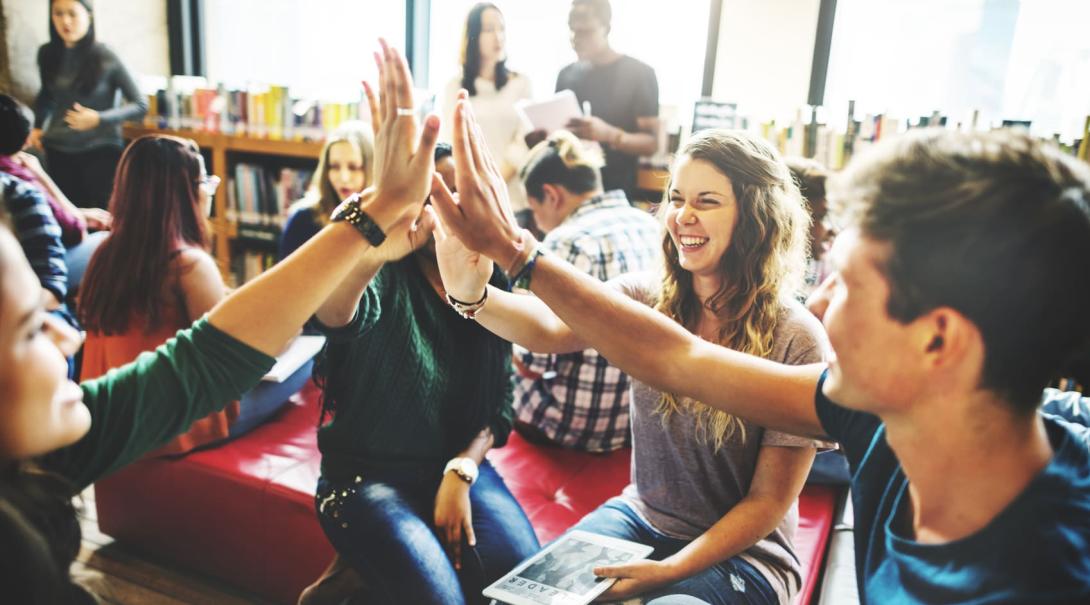 Accommodation
You'll share accommodation with other Backpack University students during your travels. This makes it easy to share experiences and explore your surroundings in your free time together.
The accommodation is safe, clean, and comfortable in each destination. Your programme fees include three meals a day.
Africa - You will stay with host families. There is space for a group of you to stay with each family. This will allow you to really immerse yourself within the community and have authentic experiences.
Southeast Asia - You will stay in a large shared apartment with the other students. These are central in each city and have a cook to provide your meals each day.
Find out more about our accommodation.
How much does it cost to backpack and study online?
To give you the ultimate safe and hassle-free experience, we take care of all the logistics surrounding your travel experience. You can join us in Africa or Southeast Asia on set date trips. If you would like to join us for the full academic year, then sign up for both trips at a reduced cost.
These are our fees:
Africa - £3,995
Southeast Asia - £3,995
Both - £7,850
What's included in my Backpack University fee?
Your programme fee covers:
Accommodation
Three meals per day
Transfers to and from the airport in each country
Hot desk access at modern Study Hubs
Weekend trips:

Wine tour in Cape Town and Ngorongoro Safari in Tanzania
Angkor Wat in Cambodia and Ha Long Bay in Vietnam

Volunteer work during your first week in each country
Visits to local tourist sites during your first week in each city
Monthly community outreach events
24/7 destination staff support
Pre-departure support
Not included:
Flights
Visa costs
Travel insurance
Social events
Daily transport around the city
Volunteer work after your first week in each country
Any fees/costs for your online course


Want to know more about Backpack University?
Contact our Project Experts. They'll be happy to answer any questions:
01273 007 230
or
Get in Touch
to start planning your project