Can't decide whether you want to study further or travel the world? With us, you can do both!
To make this possible, we created the Backpack University where you can earn your degree or qualification as you travel to some of the most vibrant places on earth. You can finally get out of the classroom and see the world. You can find yourself travelling through Africa or Asia, or both! From South Africa, Kenya and Tanzania to Vietnam, Cambodia and Thailand.
Backpack University is for students aged 17+. You'll see the world with us in a safe and secure environment while studying towards your online course.
Our Backpack University dates run in tandem with the usual university semesters. September to December and January to May. The only difference is that you won't be stuck in a classroom or lecture hall! Whether you choose to join the Backpack University in Africa, Asia or both, you'll have the time of your life. You'll live, travel and study alongside likeminded individuals. Step off the beaten path and discover what you're capable of.
If you want to combine online studies with world travel, then the Backpack University is for you. You can travel through Southern Africa or South-East Asia over the following dates:
Semester 1: September to December
Semester 2: January to May
Both
What are the benefits of backpacking and studying online?
Besides being able to travel and study at the same time, your Backpack University experience will also help you in many other ways. You'll:
Stand out to employers
Being a Backpack University Graduate will undoubtedly make you stand out in the job market; for the right reasons! It shows that you are:
Giving
Committed
Adaptable
And much more!
Obtain new skills
Of course, you'll earn your online course qualification but you'll return home with a whole backpack of skills! While you're abroad, your environment will naturally stimulate you to try new things: new food, new languages, new activities, perhaps white-water rafting, diving, kayaking. New experiences are around every corner.
Build an international network
At the Backpack University, you'll be studying alongside like-minded individuals that will become friends for life. You'll be studying in professional co-working environments where entrepreneurs are hard at work. It's a great opportunity to get to know these people, and learn about both the professional and social aspects of their life.
Study for cheaper than traditional university
Traditional university costs a substantial amount more than the Backpack University. Why wait? Swap your uninspiring lecture hall or classroom for the beaches of the Phi Phi Islands, for the exquisite sushi restaurants of Hanoi and for the temple gardens of Angkor Wat. Get out of the classroom and into the real world!
Where can I choose to travel while studying online?
1. Travel to Southern Africa:

South Africa
Cape Town - 5 weeks
Backpack University students start their adventures in the Mother City of South Africa, Cape Town.
The city is teeming with cultural and tourist experiences, both urban and natural. There's something for every student. Take the cable car up Table Mountain and soak in the panoramic views of the city or peer into history on a tour of UNESCO World Heritage Site, Robben Island.
Eat out at an array of restaurants serving global cuisines - inspired from the far-east and west. Indulge in the finest biltong and socialise with your fellow students over some of the best coffee around. Breathe in the fresh air rolling off Table Mountain and take a hike through the dense forest of the Skeleton Gorge. Cape Town is calling, what are you waiting for?
Garden Route Road Trip – 1 week
You'll embark on your first road trip of the semester alongside other students. It will be a well-deserved break from your online study. It's a chance to explore beyond the horizons and uncover the natural beauty of South Africa.
The Garden Route is a world-renowned stretch of road that starts in Cape Town and ends 700km up the coast in Port Elizabeth. There is an abundance of optional outdoor activities to do along the way, from canopy walks to cave exploration – there's something for everyone. Of course, natural beauty is free and the Garden Route is not short in supply; dotted with beautiful beaches, rolling hills and sizeable mountains.
Kenya
Nanyuki – 3 weeks
Nanyuki will be the group's first settlement in Kenya. It's a small town filled with life and all the modern amenities you'd require, including convenience stores, restaurants, and banks.
When you aren't studying, take the time to explore. Visit animal sanctuaries dedicated to conservation, take guided hikes through Wild Forest, and jump together into natural, crystal clear plunge pools.
Just remember to take a moment to appreciate the beauty of your surroundings and the memories you're making.
Soysambu – 2 weeks
After your introduction to Kenya, you'll venture to the Soysambu Conservancy. Located in the heart of the picturesque Great Rift Valley, you'll take a break from your studies and get involved in an extraordinary Conservation Project.
You'll work directly with the endangered Rothschild Giraffe – 10% of its wild population is found in the conservancy. An array of different wildlife can be found around Lake Nakuru from grazing rhinos and lions to flocks of flamingos. Sit back, relax and enjoy the beautiful surroundings.
You'll have the opportunity to partake in vital conservation work including:
Wildlife surveys and assessments
Snare removal and anti-poaching efforts
Waterhole construction for wild animals
Alien plant removal
Nakuru City is only a short bus journey away from the conservancy. Being Kenya's fourth largest city, it's a stark contrast to the tranquillity of the conservancy. It has everything you'd expect in a fast paced dynamic city, including restaurants, electronic stores, cafes and more.
Tanzania
Arusha – 3 weeks
Backpack University will take the group south over the border, into Tanzania. Arusha will be your home for the next three weeks.
It's a well-connected city with excellent places to stay and eat. The temperate climate makes for lush, green surroundings at the base of Mt Meru.
Arusha is also in close proximity to the world-renowned Mount Kilimanjaro, making it the perfect base for tourists from around the globe. You'll encounter people from all walks of life, from young Maasai to farmers looking for new opportunities in the big city.
In your spare time, swing into the tranquil waters of the Kikuletwa Hotsprings or take a guided hike through the surrounding woodland savannah. You can also visit the cultural heritage centre in Arusha and learn about the rich treasures derived from African Culture.
Zanzibar (Dar es Salaam) – 1 week
Your last stop of the semester will be the vibrant island of Zanzibar. Over the last 100 years, the island has transformed from a sleepy fishing community to a globally connected tropical seaside resort.
Located off the west coast of Tanzania in the Indian Ocean, the island is rich in flora, fauna and culture. Visit Changu Island and wander through the giant tortoise sanctuary or delve into the humble beginnings of Freddie Mercury in Stone Town.
Finding places to relax is easy. Choose from golden sand beaches, crystal clear waters, fresh seafood restaurants and much more.
At the end your stay on the island, you'll head to Dar es Salaam to catch your flight home.
2. Travel to South-East Asia:

Vietnam
Hanoi – 4 weeks
You'll start your Backpack University experience in Vietnam, South-East Asia. Hanoi will become your home for the next four weeks.
Despite its turbulent military past, Hanoi has the fastest growing economy in Vietnam. When you aren't studying, you can venture out and discover what Hanoi and beyond has to offer.
Venture out of the bustling city and visit the picturesque Ha Long Bay. The limestone pillars dwarf the idyllic aquatic environment below – since 1914 the water of the Gulf of Tonkin has been an official World Heritage site.
Stroll around the world-renowned Hoan Kiem Lake, cross the Huc Bridge and discover the Ngoc Son Temple. Navigate the backstreet railroads and eat staple dishes like Pho; a warming flat noodle dish.
Road Trip to Hoi Chi Minh via Da Nang - 1 week
After 4 weeks in Hanoi, your Backpack University journey will take you south to Hoi Chi Minh City via Da Nang.
Da Nang is known as the tourist hub for central Vietnam, and for good reason! Da Nang's west-coast location on the South China Sea makes for stunning sunsets against the backdrop of evergreen limestone mountains.
While here, you and your group can visit the famous 150-metre-long Golden Bridge, sip coconuts while bathing in Non Nuoc Beach or wander through the trails of the Son Tra Mountain.
Hoi Chi Minh – 1 week
Ho Chi Minh City is Vietnam's buzzing city, teeming with culture and commerce – its high energy has been the economic engine for the development of Vietnam.
Despite its war-ridden past, the city and its habitants live in peace and tranquillity, and welcome tourists with open arms. Navigate through the backroads filled with incense-infused temples before venturing through designer shopping malls beneath luxurious skyscrapers.
Delve into the cities battle scars by visiting Vietnam War museums, venture out 70km to the Cu Chi Tunnels and learn about underground jungle warfare.
Cambodia
Phnom Penh – 3 weeks
From Hoi Chi Minh City you'll head west over the border into Phnom Penh, Cambodia.
Phnom Penh is the capital city and, by no surprise, the busiest city in the country! Despite the bustling atmosphere, Phnom Penh has many locations which offer refuge to hectic city life.
The National Museum has an array of ancient artefacts from the 1600s, traditional Khmer dancers, statues of Cambodian Warriors and much more. The Royal Palace also makes for good viewing. You can take in the stunning golden architecture and sit beside the river watching the boats drift passed. Don't forget to take a stroll through the old market and breathe in the fresh South Asian spices.
Siem Reap – 1 week
Before leaving Cambodia you'll spend one week in Siem Reap, a large town in the northwest of Cambodia.
This is an unmissable opportunity to visit Angkor Wat. It's the largest Temple in the world; a true sight to behold! The ancient temple dates back to the 12th century where it was built for the Khmer King Suryavarman II.
Aside from magical temples, Siem Reap has lots more to offer: history, culture and adventure for all. Join authentic cooking classes, bring out your creative side in a pottery-making lesson or tear up the backroads on a quad bike safari.
Thailand
Krabi – 4 weeks
You'll venture to the tranquil south of Thailand via Bangkok. Krabi will be the final base of your Backpack University semester. You'll stay in comfortable bungalows equipped with electricity, air conditioning, and hot showers.
Here, you'll dive into the crystal clear oceans, kayak through natural caves, discover 100s of coastal islands and walk along endless golden beaches while continuing your studies online.
There's also an opportunity to complete your PADI certification and become a qualified diver. This will allow you to get directly involved with our marine Conservation Project in partnership with The Phi Phi National Park.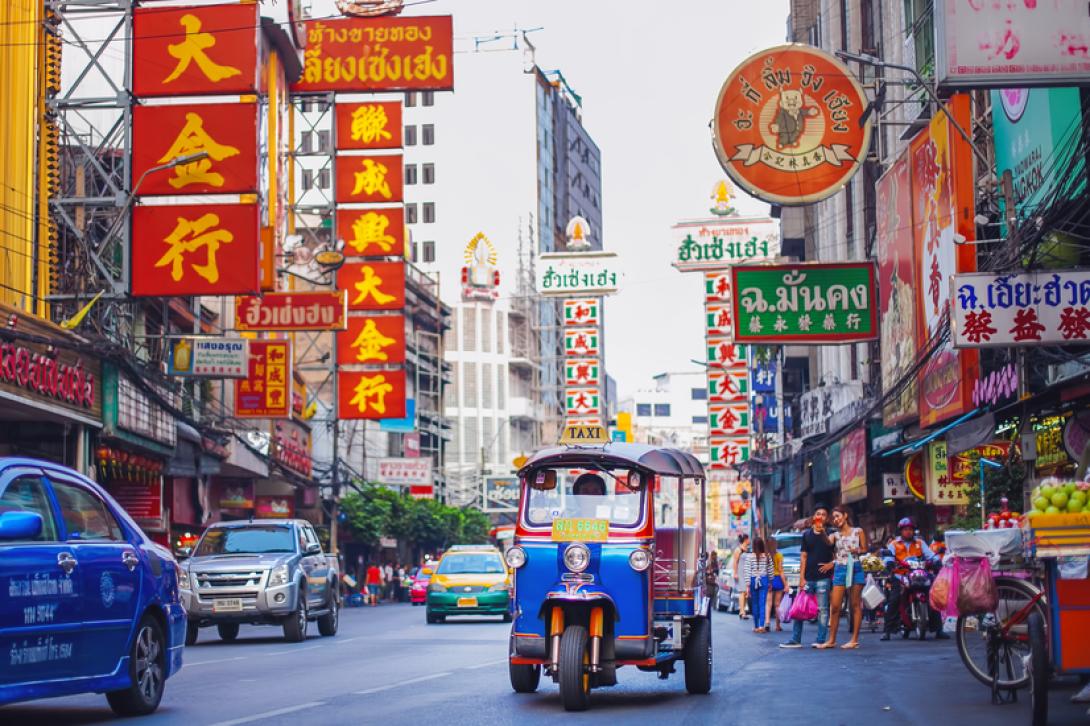 Bangkok – 1 week
The last stop on your Backpack University adventure will be Bangkok.
Bangkok is the world's epicentre of fun, it's a bustling city with a caring population who thrive on the millions of tourists that visit each year. To date, it's the most visited city worldwide with a record 20.5 million in 2017.
During your stopover in the city, there are lots of things to do and see. Visit Wat Pho and gaze at the Golden Reclining Buddha or stroll through the Chatuchak Market filled to the brim with colour and culture.
Boat along the Chao River taking in the diverse architecture or soak in the panoramic views at the Vertigo and Moon Bar from the 61st floor. You can even delve into the cultural origins of combat and watch a fiery Muay Thai boxing match.
Who can I study with online?
You can study with any online education provider, however, the three largest providers include:
Even traditional universities are running and developing their own online study courses, including Oxford and Cambridge University.

International students can find a range of different online courses on Study Portals - any course can be studied alongside a Backpack University semester.
What can I study?
At Backpack University, you have total control over the courses you study. It's essential that this course is online and can be completed anywhere with an internet connection. Notable courses include:
Foundation Degree
Undergraduate Degree (BSc, BA and BFA)
Master's Degree
Degree Top-up
A-levels
Short Courses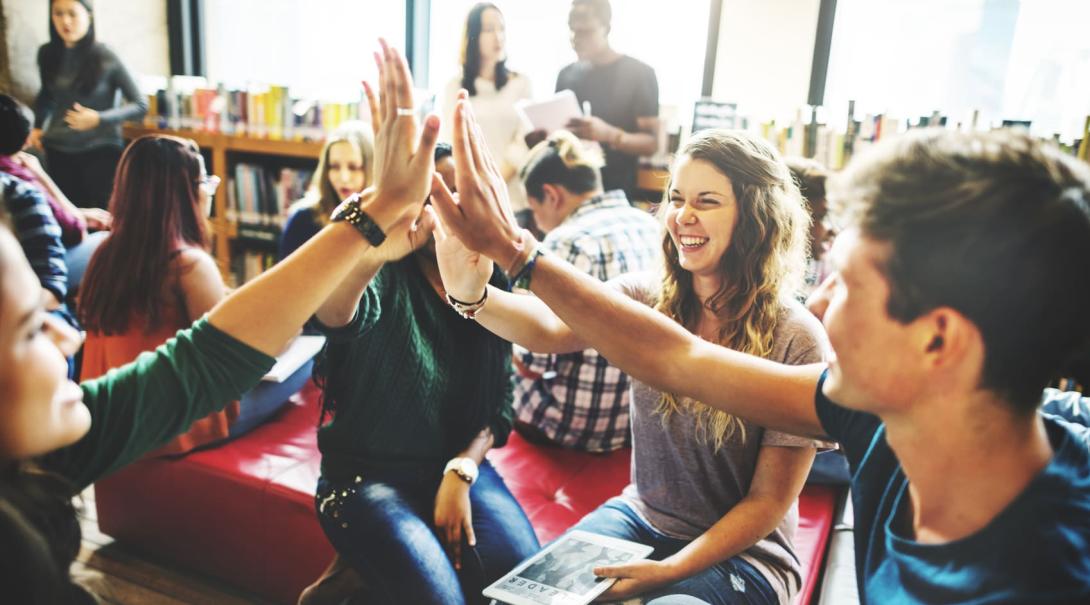 Why should I study online?
Online study has improved exponentially throughout the past decade. The development of cutting edge technologies has enabled users to connect with international networks and lecturers across the world. Some of the best learning tools are found online and include:
Keynotes
Interactive presentations
Podcasts
Forums
Video content
Study online for free
You do not have to be paying for an online study course to join a Backpack University semester. There are lots of free online study websites that enable you to gain certification in a variety of fields, all of which can be completed on a laptop; Google Garage is a brilliant example.
What happens during the semester I study and travel?
Online Study
You'll take control of your own online study with tuition from your lecturer online and additional support from your education coordinator in-country. You'll have access to Backpack University Study Hubs and co-working facilities to ensure your reading, assignments and online exams are completed on time.
Group Travel
As a global travel group, you'll visit all major landmarks and cultural sights of importance. Angkor Wat, Hoàn Kiếm Lake and the Phi Phi Islands – to name a few. But you won't just be a surface level tourist. Our staff will guide you off the beaten path and help you discover places you've only ever dreamt about.
Volunteer
The Backpack University was founded by Projects Abroad, one of the world's largest volunteering and internship providers. This means that students will have access to different volunteer and intern opportunities whilst they are studying with the Backpack University; a perfect opportunity study, learn and travel.
Throughout the Backpack University semester students will be given the opportunity to volunteer on public outreaches in marginalised communities. This could involve helping with basic health check-ups including; blood pressure, BMI, blood glycose levels, resting heart rate and more. This service provides a vital lifeline to communities with limited access to health services.
Students will also have the opportunity to see other Projects Abroad programmes. You may find yourself spending a day or two on our:
We have a project for everyone.
You're welcome to volunteer or intern on a particular project for a longer duration of time. This will be an optional extra cost. For example, if you're studying a law degree, while in Cape Town, you can intern at our Law and Human Rights office – assisting local lawyers as they provide free legal advice to communities who can't afford legal aid.
How much does it cost to backpack and study online?
To give you the ultimate hassle-free backpack experience, we take care of all the logistics surrounding your travel experience. All you need to take care of is which online university you'll be studying through.
These are our fees:
Southern Africa - £4,295
Southeast Asia - £3,895
Both - £7,995
What's included in my Backpack University fee?
Your programme fee is all-inclusive and covers:
Travel costs between destinations (airfares, train tickets, taxis)
Food*, water and accommodation
Transfers to and from the airport in each country
Various sightseeing tours and activities in each country
Staff support
Study Hubs
An insight into our volunteering projects
*Food is only included in host family accommodation
Funding your online study and travel experience
Funding for your online course fees
If you are a UK citizen or from an EU country, it's likely that you qualify for a loan from the UK government to fund your online degree or masters, just like attending a physical university. For more information, visit their website.
Funding your Backpack University semester
Students can access private student finance through Future Finance. They provide loans which only incur small repayments while you are studying, meaning you pay off the majority after you finish your studies.
Student bank accounts are also a great funding alternative. Almost all highstreets banks will offer a student account with great overdraft options. As an example, Nationwide offer a 0% overdraft limit
Want to know more about Backpack University?
Contact our Project Experts. They'll be happy to answer any questions:
01273 007 230
or
Get in Touch
to start planning your project